Business office decorations help turn a boring office into a place everyone is proud to work in.
Office Decor In Miami is often overlooked, and they are ultimately interconnected with workers' mood spirits and productivity. Furnishing a modern workspace with a refreshing touch will inspire your workforce and consequently increase productivity. When you look good, you feel good. When you feel good you produce more. It is that simple.
Let us help you look your best so that you can cause long-lasting first impressions.
Think BIG. Invest in your image.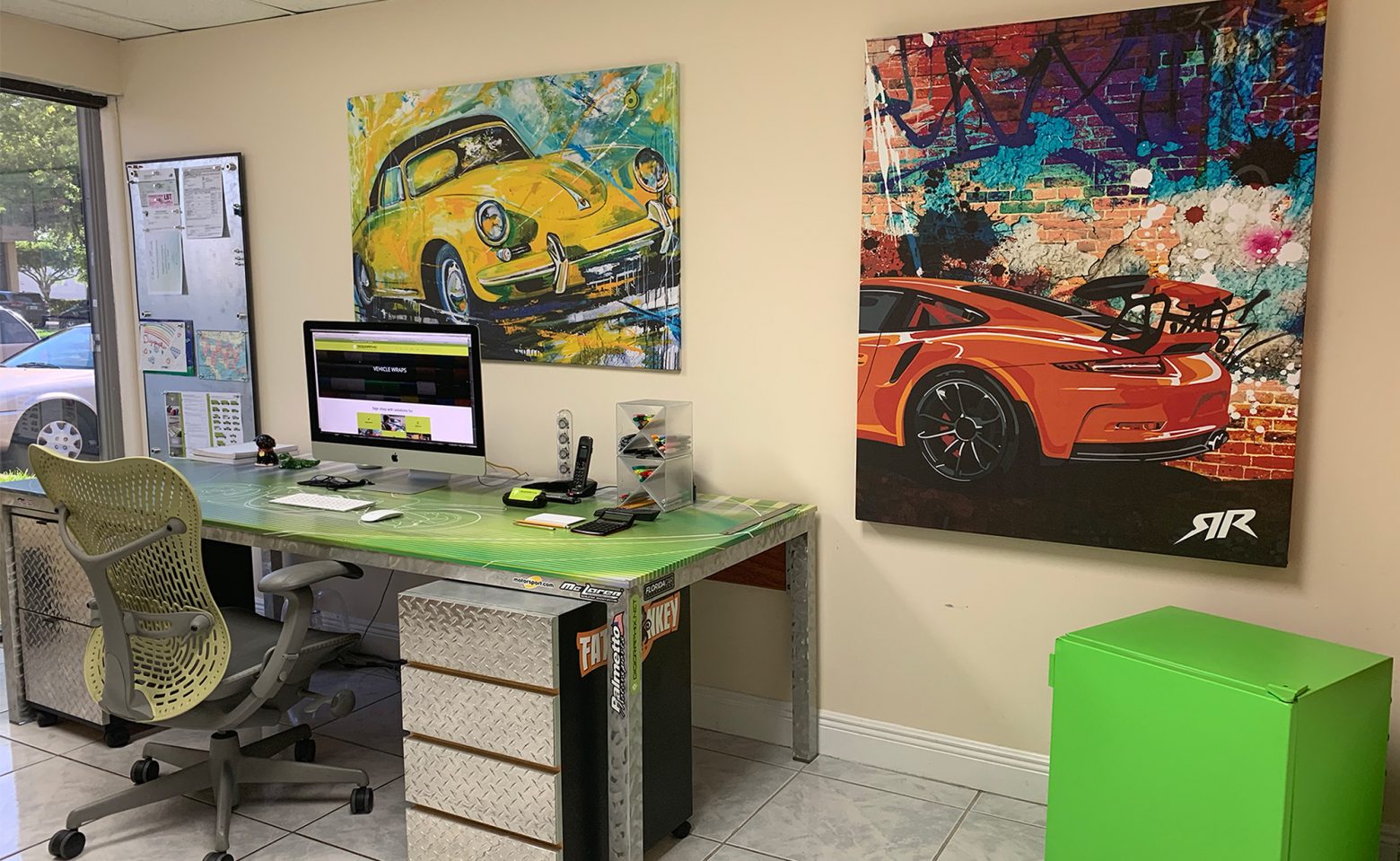 Office Decor In Miami
Does your workspace give you a style headache? Get great deals on home office decor at Digigraphix Advertising Co. Find everything you need to decorate your home office in a way that will inspire you to do your best work. We even have accents to make your home away from home look great too!
High Quality Art Prints On Acrylic
A wonderful material for beautiful images. The lightweight and unbreakable alternative for glass. Directly printed on the back of the acrylic glass, giving the print a wonderful effect.
Art printed on acrylic interacts beautifully with light and often appears weightless. Our acrylic prints have a gloss finish and high-quality vibrant colours. The optimal clarity is outstanding. Acrylic prints are highly protected from scratches and discolouration.
At Digigraphix you buy your most beautiful wall art easily online. We'll deliver your favourite piece of art right to your door.
Our large selection of acrylic prints range from abstract art to florals, landscapes, animals and contemporary arts. Travel themes like Paris, London, New York, sunsets at the beach, a white tiger or a family of penguins. A cuddly koala, the ocean full of fish, a giant whale, a day at the beach, paradise on earth, a vintage car in Cuba; you name it and we've got it.
Office Decor Services